Playmobil wins toy of the year with sustainably made product
10 October 2022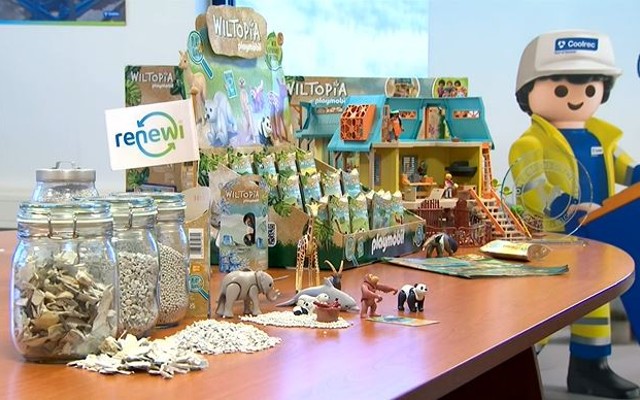 At the annual Toy of the Year press conference, PLAYMOBIL Wiltopia was named Toy of the Year in the Toy worlds category. The beautiful play set, which is largely produced with sustainable materials, convinced the jury.
Wiltopia is PLAYMOBIL's first product line that is made from an average of more than 80 percent sustainable material. PCR (post consumer recycle) and biobased plastics are used. This saves unused resources and especially the environment by giving used materials a new life. PLAYMOBIL and recycling expert Coolrec, a subsidiary of Renewi, collaborated on this. They show exactly how this works in a child-friendly way in an explainer video, which you can find in the Wiltopia web app (wiltopia.playmobil.com). There you can see how the Wiltopia items are made from recycled plastic that Coolrec recovers from discarded refrigerators.
Curious how we turn old fridges into raw materials for playmobil figures? Wim Pype, Manager Sales, explains in this video from trade magazine RecyclePro (Belgium) how this process works.
---