Secondary raw materials
We sell recycled plastics
The result of decades of experience in plastics, commitment to customer-centricity and an unfailing drive to empower the circular economy, Coolrec styrenic polymers derived from discarded cooling and freezing appliances enable you to reach your sustainability goals.
In addition to our standard portfolio materials, we have the capacity and flexibility to produce tailormade compounds to ensure our customers benefit from raw materials that precisely meet their requirements.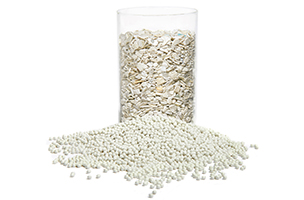 Coolstar High Impact Polystyrene
An High Impact Polystyrene regranulate, coming form cooling and freezing equipment. Applicable for injection molding, (thin wall) extrusion, 3D filament.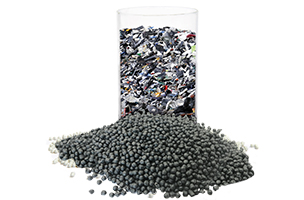 Coolstar-E
An Polystyrene regranulate, coming form small houshould and ICT appliances. Applicable for injection molding and extrusion
Flakes/regrind material
We offer flakes in different purity levels depending on your targeted application. Because the abundance of grades can be overwhelming, our experts are happy to guide you through your search for the most suitable material applicable to your final product.
From waste to product
At Coolrec, we pride ourselves on being a key European player in the circular economy.
By combining our plastics intake stream with own recycling operations and partner facilities, we maintain a reliable and consistent output of secondary raw materials in terms of both quality and volume.
Subsequently, we either upcycle these materials ourselves or offer them for sale to producers who value circularity as much as we do.