Innovation
Coolrec operates in a rapidly changing environment. The requirements of parties for whom we process e-waste and the requirements of parties who buy our raw materials, change constantly. Technical developments rapidly pursue one another, legislation and regulations are increasingly being tightened, and communication capabilities are expanding. That's why Coolrec continuously invests in innovation, to optimise the processes and to improve the quality of the delivered components and secondary raw materials.
Continuous improvement
At Coolrec, we firmly believe in Continuous Improvement or Lean Management, a mindset focused on removing all kind of waste in the processes of an organization and the key to sustainable success. Of course, this does not happen by itself and depends to a large extent on the commitment and expertise of our employees.
Over the past few years, our organization has put a great effort into CI-training for both our managers and our production colleagues. Various trainings and workshops were given with the core message: how can we improve every day to make our business better.
Upgraded ammonia line at Coolrec Nederland
Coolrec Netherland invested in a processing line for a dangerous niche market: ammonia refrigerators. After a review of the solutions in the market, we decided to develop this new system ourselves. This brand new line can safely remove the NH3 refrigerant in an environmentally friendly way. After this step, the ammonia refrigerator can be shredded and separated on the existing processing line. This entire process is fully WEEE-labex certified.
Optimised metal separator
We invested in a high-end metal sorting technology in order to improve the quality of our mixed metal containing fractions. These fractions still highly depend on waste exports outside EU. Thanks to this new technology, pure metal fractions will be produced, that can be reprocessed directly in the local market. Nonferrous metals are sorted from refrigerators into a clean aluminium and copper fraction. A clean printed circuit boards fraction is sorted from the metals from small domestic appliances and IT.
Digitisation of the monitoring system
Our digital strategy focuses on data mining as a result of better management of master data; and on an application for online daily monitoring of our fridge treatment. On the long term we will be looking at the feasibility of Internet of Things, smart sensoring and robotization.
The digital system will also be extended with anomalies reporting. Any anomaly (non-WEEE, incomplete appliances, other WEEE, …) can be photographed, linked to a container number, and reported automatically to the customer.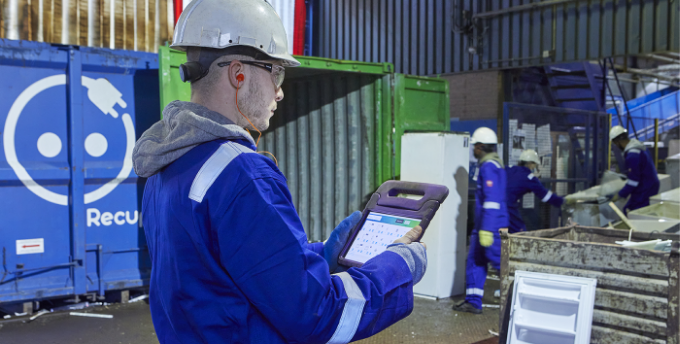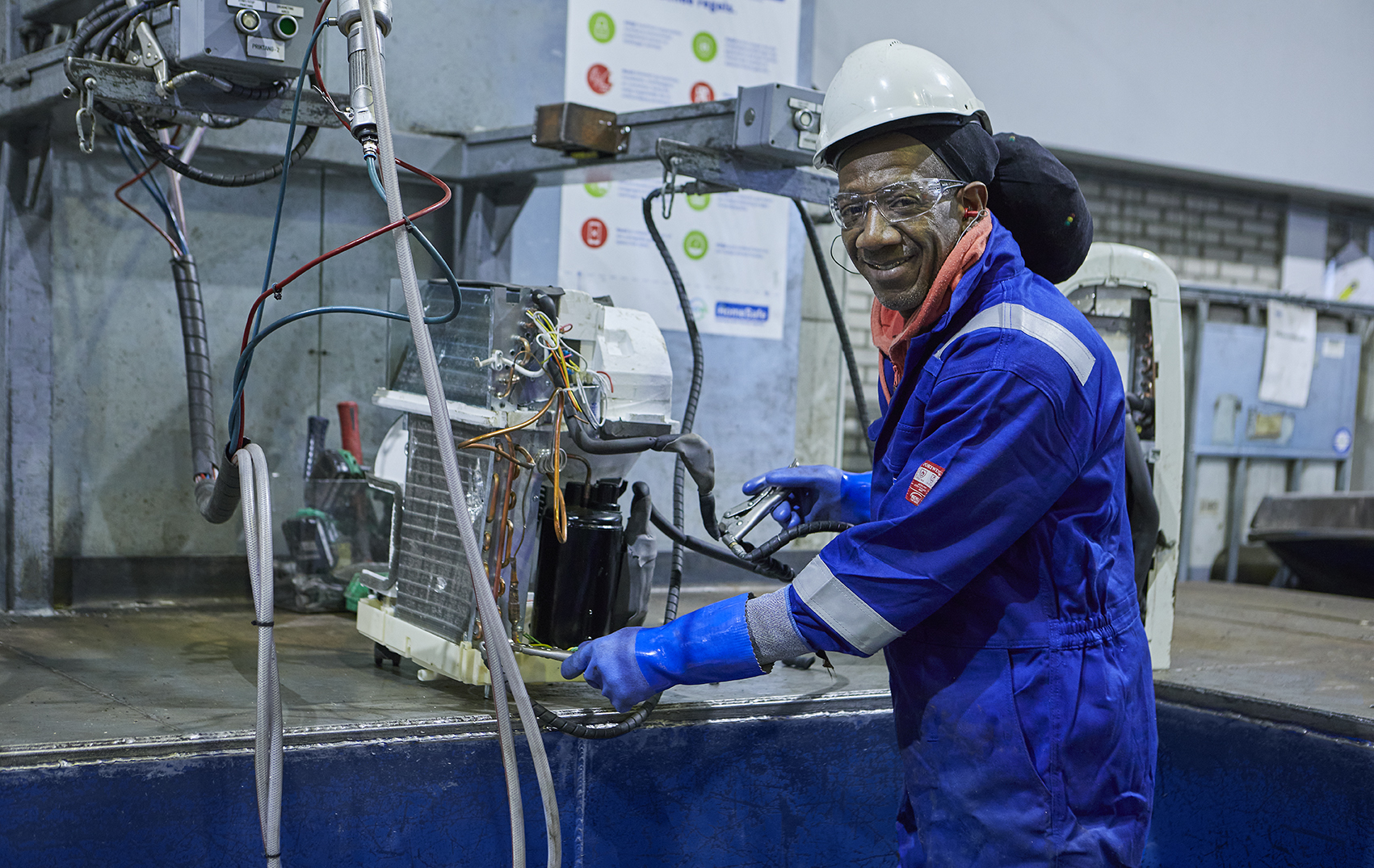 Improve control on metals outlets on specific cooling appliances
We investigated in a machine at Coolrec that separate the copper from the aluminum in class 6 appliances (meaning cooling appliances without isolation materials), so we can produce pure fractions on our own site, and thus have better control on the treatment chain.
Industry 4.0
Industry 4.0, or the fourth industrial revolution, is not just a buzz-word, but it is a reality for Coolrec. We are supported by the central IT organisation of the Renewi Group, which is responsible for the IT landscape in the group: the infrastructure, architecture, development, management and support, security and conformity.
The digital transformation is in full progress for the moment. Some examples:
24/7 automatic, unmanned weighbridge
digital monitoring system for cooling and freezing appliances (in line with the monitoring requirements of EN50625)
digital connection with the weighing systems on our vehicles and production equipment to automatically register our input and output weights to the production
Blowing Agent recovery system
In any blowing agent recovery installation (where no step 3 is available on site), the blowing agents must be liquified. Because the air, which is aspirated from the step 2 shredding process, is a mixture of air, nitrogen and blowing agent, compression liquefaction is not an option. Therefore cooling is the only option and is the only way to process without negative outcome on the environment. This installation is completely new on the Benelux market.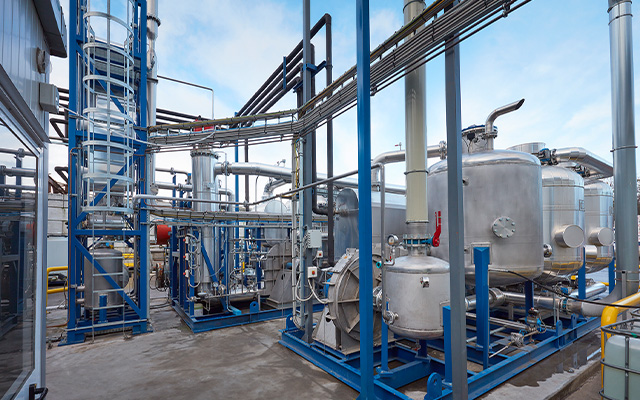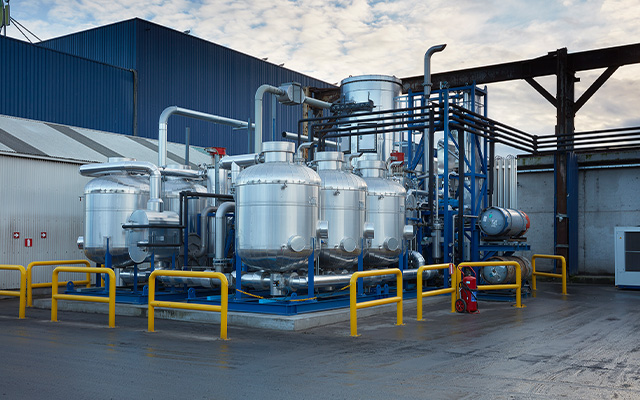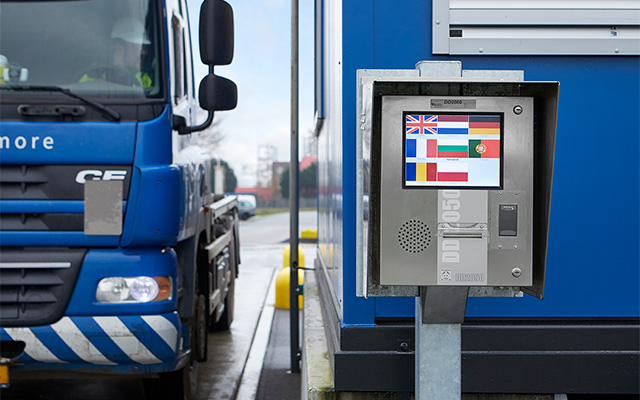 Unmanned weighbridge
Coolrec Nederland has successfully implemented a state-of-the-art unmanned weighbridge which helps our customers do deliver and unload the material at any time, including night hours and weekends. This 24/7 weighing hours can bring better customer service, improve performance and lower freight spend. The Transport during the night will definitely avoid traffic jams and lower the CO2 emission. It gives also the possibility to quickly evaluate carrier performance through historical reports e.g. load factor. For more information, please contact us.