Coolstar
This PS granulate, Coolstar, is a sustainable and economic solution to 'virgin' plastics. When it is up to quality, we are leading in the branch with highest polymer purity. Besides this utmost purity, Coolrec Plastics can guarantee also the feed-stock. This is thanks to the 'recycling chain' of WEEE and fridges in our own premises.
So we are not preaching circular economy, we are practicing it: form a discarded fridge to a fully recycled PS pellet to produce new products.
Of course we monitore continuously our quality level, by analyzing in our in-house laboratory. We gurantee full tracebility of the material trough our processes. All our product are based on a 100% post consumer (PCR) input, which we can prove with EuCertplast certification.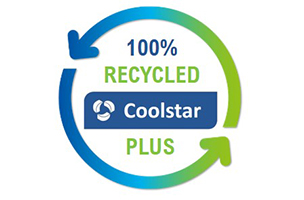 Coolstar Plus:
Is based on a high purity flake color sorted to an (off-)white color. No additives are used in this process, and therefore the purest form. This is widely used in industries like electronics, automotive, construction horticulture, promotion articles and even toys with toy-safety declaration. And suitable for a variety in production techniques, like injection molding, extrusion, and 3D filament.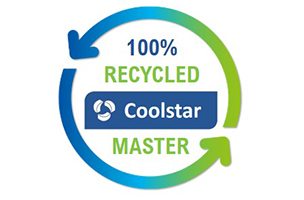 Coolstar Master:
Similar to Coolstar Plus, but with modified to create a higher impact strength. Suitable for thin wall sheet extrusion. Also injection moulded product where higher impact for drop-test is required.
Coolstar Tailor Made:
Similar to Coolstar Plus, but modified to match the to the consumer requirements on technical properties and appearance.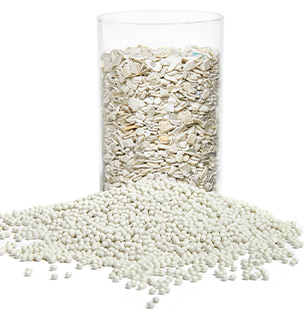 Coolstar from flake to granulate
Coolstar Plus from Extruder
Coolstar Plus in hands
From waste to product
At Coolrec, we pride ourselves on being a key European player in the circular economy.
By combining our plastics intake stream with own recycling operations and partner facilities, we maintain a reliable and consistent output of secondary raw materials in terms of both quality and volume.
Subsequently, we either upcycle these materials ourselves or offer them for sale to producers who value circularity as much as we do.